Looking back the 80's it was an incredible decade of opportunities, which saw great improvements in entertainment, technology and awareness! People were struck by a social, cultural and political counter-revolution. Inspired by the can-do attitude of the punks and art school triumphs to just go out there and get stuff done! This get up and go attitude kick started a catalyst of wonderful things to fill our lives.
So here is what we think were the best things that came from this essential era!
THE WALKMAN
When you no longer had to sit and listen to your music in one place! If you didn't want to spend your money on tapes you'd just record the top 40 on a sunday night and deal with the DJ's talking over the last 10 seconds of every song although it was bloody annoying. Then just strap it to your belt and have a good old listen whenever you wanted!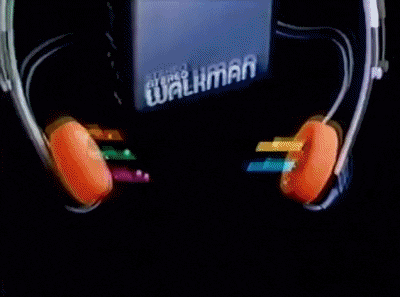 REMOTE CONTROLLED TV
Not only did most families have a colour tv but you got your very own remote control! Wasn't it just the best that you could change the channel from the sofa? And not only that, you could flick to a brand new channel, Channel 4! BAYWATCH
OK it may have been at the tail end of the 80's but we all know it was amazing. Pamela Anderson, David Hasslehoff and a whole host of lifeguarding heroes on California Beach. But our favourite thing HAS to be the theme tune, I'LL BE READY!!!
SMASH HITS MAGAZINE
The longest wait you ever had was that two week period you waited for the next edition! Smash hits was all you ever needed to keep up-to-date with all the latest pop and culture news as a young adolescent.
£1 POUND COINS
Did anyone else find the introduction of pound coins simply the best thing! It kind of made you feel like you had even more pocket money as it weighed your pockets down so much more and oh my gosh wasn't it shiney when it first came in?
These are just the things that we think really made life better in the 80's but life was just great in the 80's and we know you all wanna be taken back as much as we do here at Rewind Festival!